12th December The Bell Inn Walcot Street Bath
Doors Open at 7pm Entrance £4
Open mic slots book on the door
Headliner Leilah King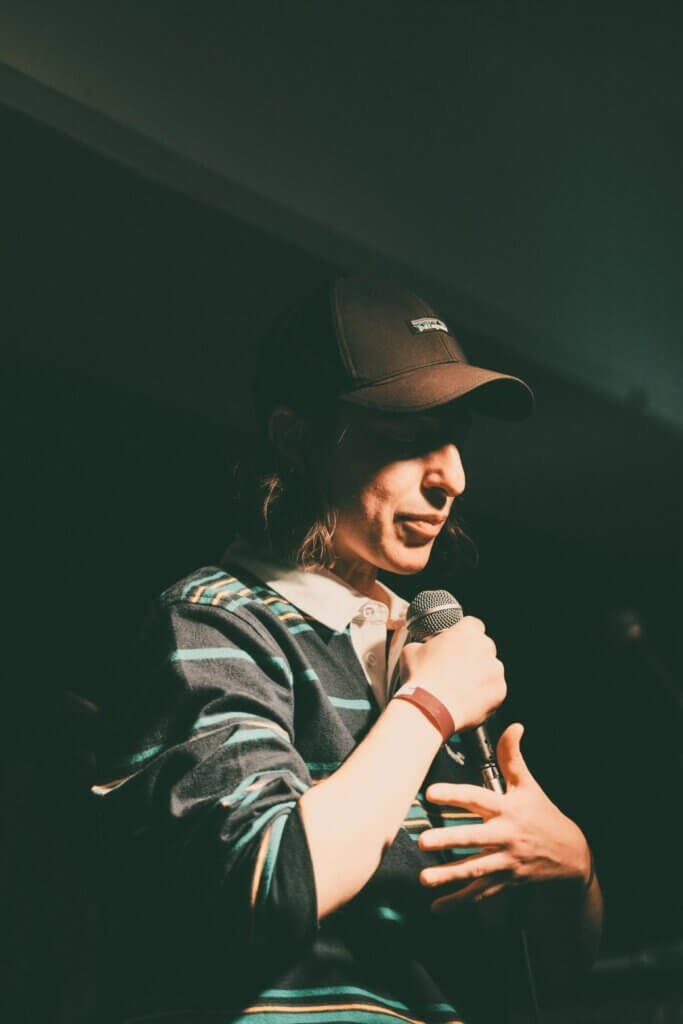 Leilah King is a half-Iranian queer footballer, mental health advocate, and stand-up poet. Her debut poetry collection Midnight Picnics in Tehran was published by Burning Eye Books. Her new collection We Are Hungry for Androgyny is recently out with Polari Press.
She is the co-founder and host of Time of the Month Open Mic. A nurturing and supportive performance space for female/ trans/nonbinary/GNC performers in Bristol

Leilah's poetry is inspired by her Iranian heritage. Leilah's mum is from Shiraz. Her grandfather was a notable Ayatollah, writer and poet. Leilah spent many childhood summers in bustling Tehran and wandering the beautiful parks in the city of poets, Shiraz. Today, Leilah's work interweaves themes of patriarchy, discrimination and mental health, in reference to her experience as a gender non-conforming queer woman.