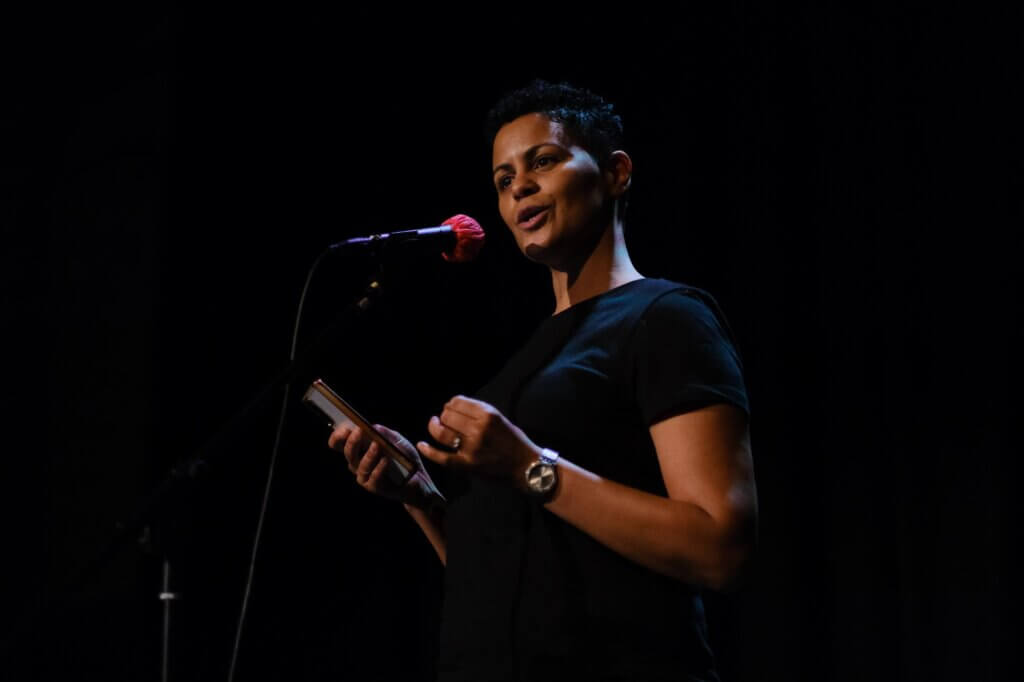 Jemma Hathaway likes to put words next to one another and see if they hit it off. Her poems have been featured on BBC Radio Bristol, BBC iPlayer and she was the 2020 Hammer & Tongue slam champion for Bristol. She has supported Joelle Taylor, performed at the Royal Albert Hall and appeared on Sky Arts Life & Rhymes hosted by Benjamin Zephaniah. She is a Button Poetry Short Form contest winner and in 2021 self-published her first poetry pamphlet, January.
Last year she won the Hip Yak Poetry Shack slam at Frome Festival and performed her first festival set at WOMAD and this year she has been lucky enough to support Roger McGough.
Her poems are a sticky dancefloor for the ongoing dance-off between her head and her heart. She hopes you like her moves. She is currently working on her first full collection.
Photo by:
Sam Cavender/@samsnapsalot